Hardcore, slag, muck, grab…you can quickly come a cropper in the waste industry if you don't know your terminology!

From skip hire, site clearance waste disposal or recycled building materials, there are a number of reasons why people choose to hire the expertise of recycling and waste management companies. Yet many are unfamiliar with the vocabulary used to describe the most common terms and phrases used in these industries. This can lead to a break down in communication between the customer and the company.

Fear not, L&S Waste has provided a handy glossary of the most common recycling and waste terms, so you can converse like a professional.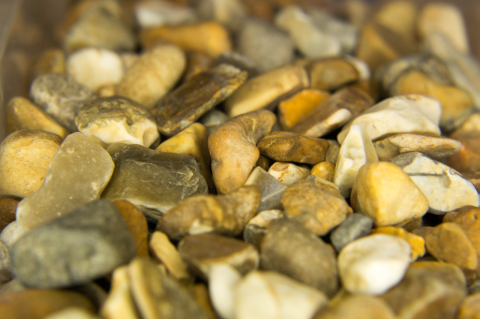 Aggregates
A commonly used term in the recycling and waste industry, aggregate simply refers to a granular material used in construction. This might include:
Sand
Gravel
Ballast
Crushed Concrete – (normally a mix of brick, concrete and tarmac)
Decorative Stone
Drainage Stone
Slag
Primary Aggregate – virgin raw material
Recycled Aggregate – recycled material
Road Planning's – recycled tarmac road chips from highways repairs
Construction aggregates are typically used to:
Provide drainage
Fill gaps
Protect pipework
Provide hard surfaces (e.g., concrete)
Build temporary road and car parks
Fly tipping
Fly-tipping is illegal dumping of liquid or solid waste on land or in water. The waste is usually dumped to avoid disposal costs
Foam Concrete
Foam concrete is fire resistant, and its thermal and acoustical insulation properties make it ideal for a wide range of purposes, from insulating floors and roofs, to void filling. It is also particularly useful for trench reinstatement.
Grab Hire
Grab hire provides an alternative to skip hire to collect and dispose of waste from both domestic and commercial sites, whatever the scale. After the waste is stacked in an accessible place on site, it is then collected by a specialist grab lorry and removed.
Hardcore
As the name suggests, hardcore is a solid, hard material which is used as a filling or foundation in a building as it does not absorb water or deteriorate. This includes:
Broken bricks
Rubble
Stone
Concrete
Hazardous Waste
Waste is generally considered hazardous if it (or the material or substances it contains) are harmful to humans or the environment. Examples of hazardous waste include:
asbestos
chemicals, such as brake fluid or print toner
batteries
solvents
pesticides
oils (except edible ones), such as car oil
equipment containing ozone depleting substances, like fridges
hazardous waste containers
HWRC
HWRC stands for Household Waste Recycling Centres. Commonly referred to as 'the tip' these facilities provide a vital service for community residents wanting to dispose of green waste, electricals, textiles and bulky household items.
Inert Waste
Inert waste is waste which is neither chemically nor biologically reactive and will not decompose or only very slowly. Examples of this are sand, soil and concrete. This has particular relevance to landfills as inert waste typically requires lower disposal fees than biodegradable or hazardous waste. 

Inert waste – such as sand and concrete – is a type of waste which does not:
Dissolve
Burn
Chemically or biologically react
Decompose or biodegrade
When it comes to the waste disposal process, landfills are categorised into hazardous, non-hazardous and inert waste.
Line Pump
L&S Concrete use a Line Pump to supply concrete to those hard to reach places. The L&S Concrete Line Pump can pump concrete over, around and below obstacles to ensure you get your concrete safely, quickly and exactly where you need it with the minimum of fuss.

The line pump is typically used on job sites with access problems and is a great alternative to backbreaking and time-consuming wheel barrowing.

Find out more about the L&S Concrete Line Pump here
Muck Away
A muck away service is a convenient, efficient way of removing large quantities of inert materials from dig outs at construction sites. Inert muck away includes:
Brick
Concrete
Hardcore
Subsoil
Ready Mixed Concrete
Ready-Mix Concrete is concrete that is manufactured in a batch plant, according to a set engineered mix design. Ready-mix concrete is normally delivered in two ways. 

First is the barrel truck or in-transit mixers. This type of truck delivers concrete in a plastic state to the site. 

Second is the volumetric concrete mixer. This delivers the ready mix in a dry state and then mixes the concrete on site.
Skip
Available in closed and open top form, a skip is a large waste container which holds waste and construction debris so it can be removed from a building, renovation or demolition site. Once filled with waste, the skip is then loaded onto a specialist lorry which transports the waste to the local landfill site.
Tipper Trucks
A tipper truck is a large specialist vehicle which is used to transport loose material in bulk – such as sand, gravel or dirt – for construction. The material is loaded into the large container attached to the truck and is then transported to the required destination. Once it has arrived here, the truck then uses hydraulic arms to raise and tip the container to unload the material.
Volumetric Concrete
Volumetric concrete mixers are onboard a truck that also carries the necessary raw materials for the concrete mix – aggregates, cement, water, fibres and any required additives. The specifications for the required concrete mix are programmed into the mixer, the specifications obviously vary depending on what the concrete is being used for (concrete footings, a driveway or a patio, etc).

Once the mix has been created it is poured from the truck into the desired location – this may require the use of a concrete pump, while this is going on the exact volume of concrete is poured is displayed, allowing the pour to stop when the necessary amount has been reached. Once finished, the amount displayed will determine how much the customer needs to pay for the batch.

Volumetric concrete is extremely popular for domestic, commercial, and industrial applications of all types with no wastage, exact ordering and no such thing as overpaying it's easy to see why it's so commonly used.

A volumetric concrete mixer lets the operative control the exact quantity of water being put into any mix. Because the concrete mix we are creating is fresh and normally 10-15 seconds old before it goes onto the ground, there is no requirement to increase the amount of water above the intended total.
Waste Carrier Licence
Any credible waste management company should have a Waste Carrier Licence to prove they are fully compliant with relevant regulations when handling waste. Those who handle waste as part of their business, are involved with the buying, selling or disposing of waste, or arrange for a third party to carry other people's waste must register for a Waste Carrier Licence.

The best skip size for your DIY project depends entirely on the scale of work you're planning. If you think your project is a bit more complicated than the ones we've mentioned here, then it's best to get in touch with us for professional advice – to make sure you don't waste money on a skip that's too small or far too big.

All L&S waste skips are available to order online and during the online ordering process we highlight our skip sizes and the capacity that each one is capable of holding. You can also choose the right skip based on the type of waste that you are producing – general mixed waste, wood, soil, etc.

At L&S Waste, we offer a prompt skip hire service with sizes suitable for all kinds of domestic DIY projects throughout the South. Our knowledgeable and friendly team is on hand to help you find the right skips size for your project.

Simply call us on 01329 840000 to discuss your requirements with us.
If you are unsure which skip is the most appropriate for your project,
give one of our friendly knowledgeable team a call and we'll be able to help.